Luna 3/8" Premium Glass Frameless Bypass Sliding Shower Door - LBSE
Powerful rectangular header and 55mm rollers offer safety and performance at larger sizes
Capable of sizes 72″ wide by 65 1/2″ up to 60″ wide by 90″ tall (and all size in between)
Sleek and functional header mount captures sliding panels and eliminates bumpers. Easy to install too!
Quad water barrier system comes standard featuring the "Soft Sill"
3″ required minimum threshold width
Backed by Holcam Lifetime Warranty
BUY NOW AT

See retailer for current pricing
Share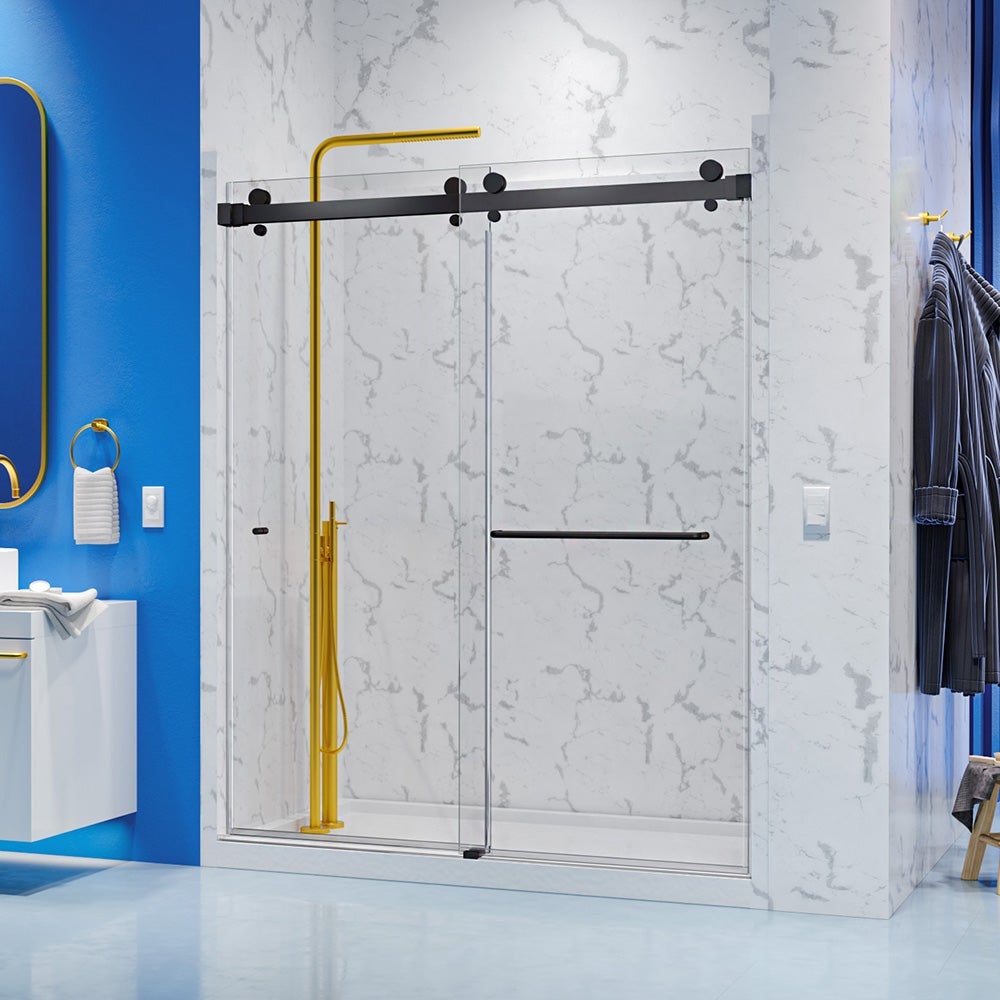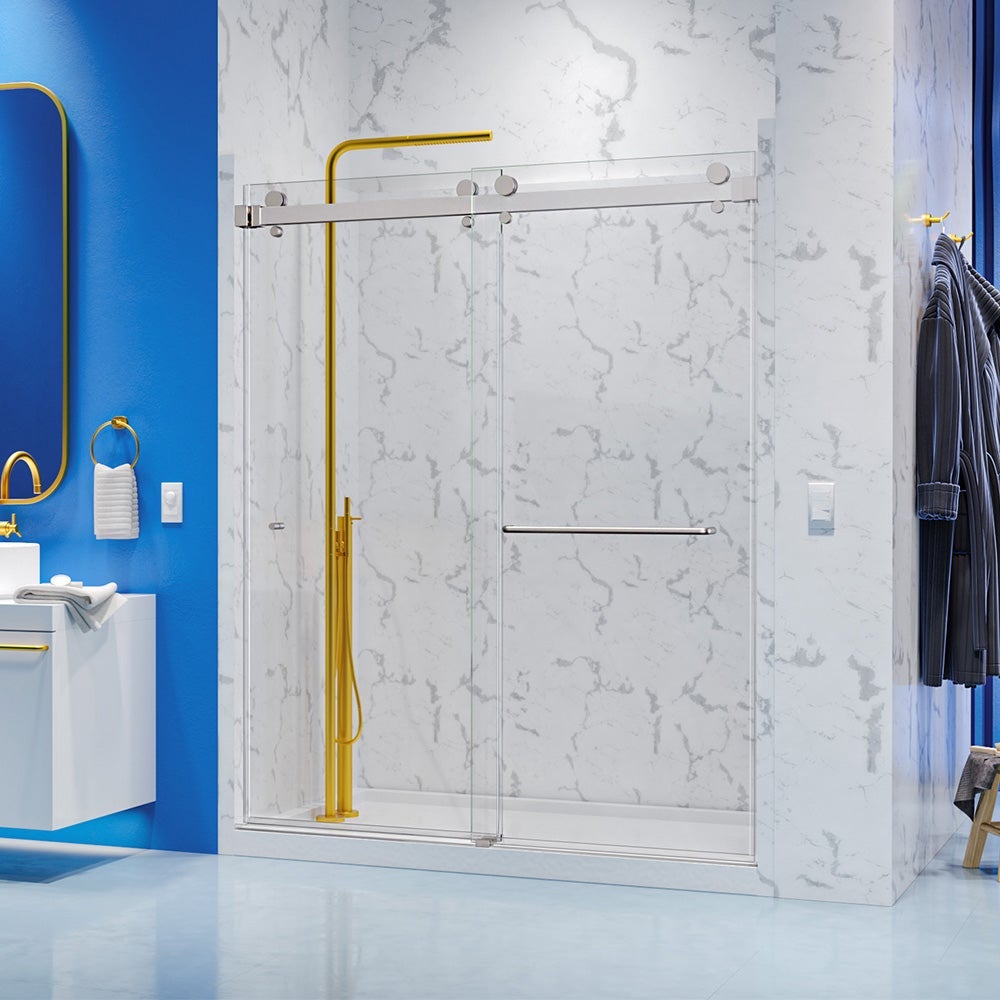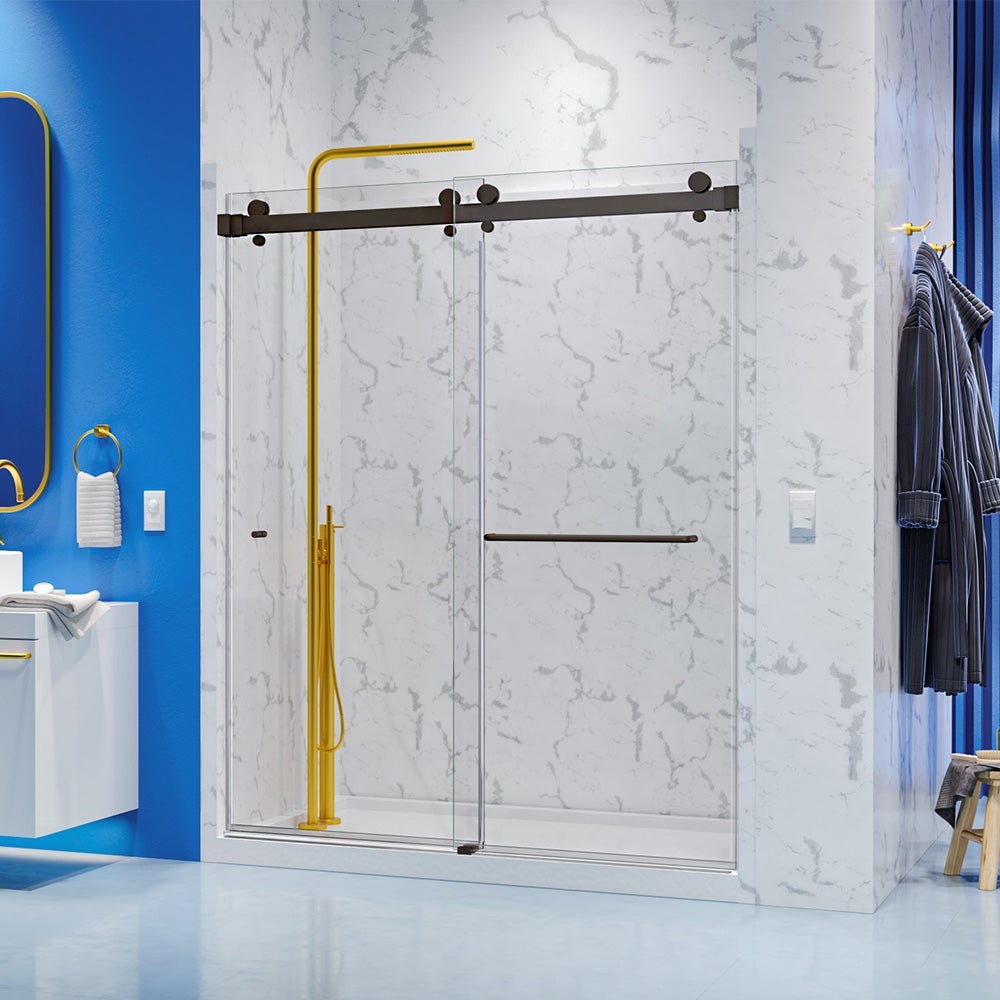 Beautiful Product & Install
Love this thick glass barn door! The clean lines accented with the matte black hardware gives such a contemporary look.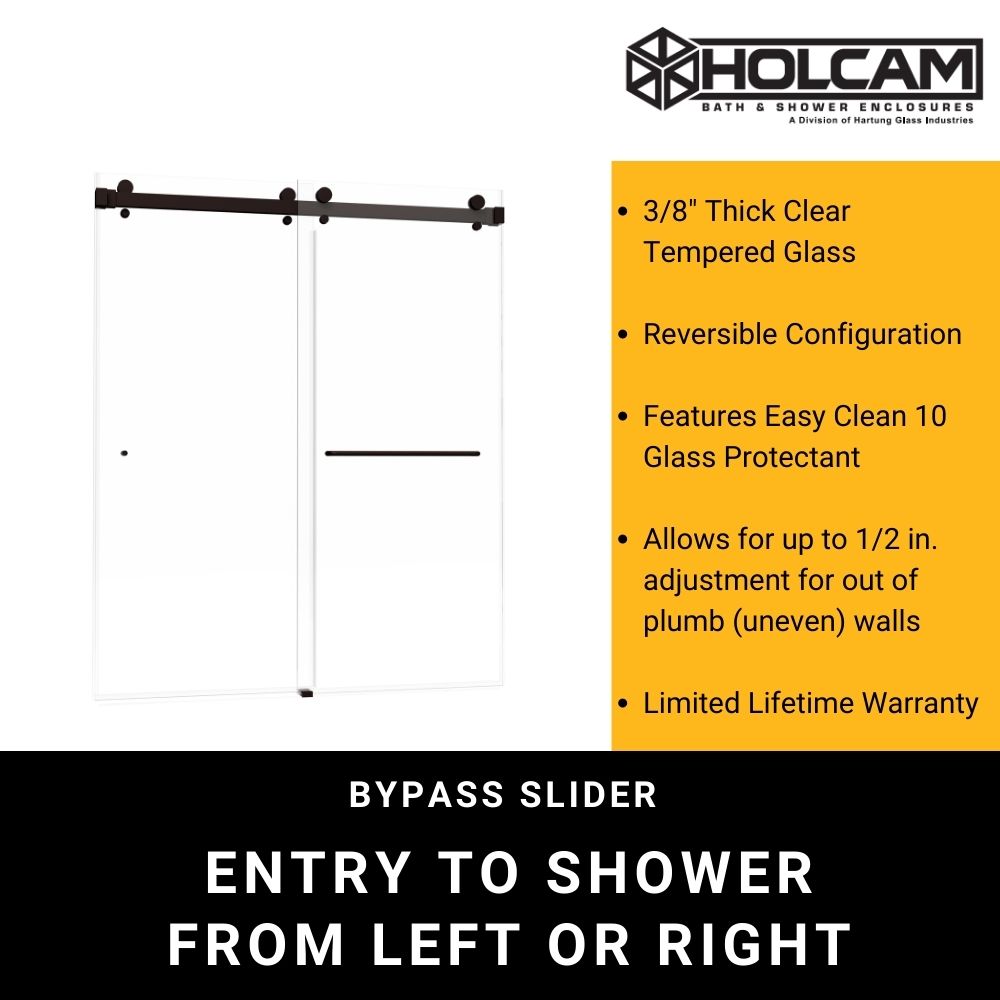 Luna Shower Door & Enclosure
The Luna Shower Door Collection is leading the next generation of barn style shower doors with its simplified, improved design. This frameless double bypassing glass sliding shower door is more durable than comparable barn shower doors because of its rectangular stainless steel header. The components were engineered to have the utmost adjustment capability, easing your installation process and maximizing the functionality of your shower.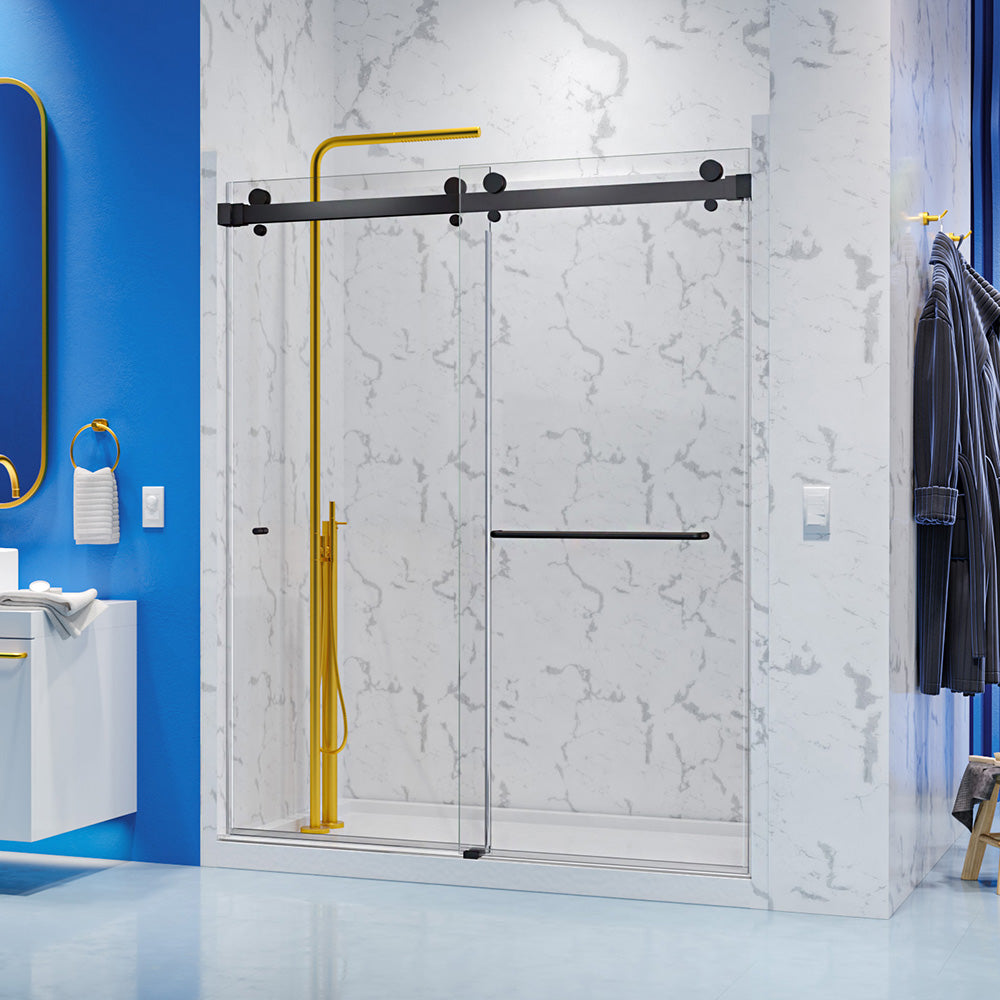 What People Say...
I absolutely love the quality in this large floor shower door with the crystal clear glass panels and finished metal sliding mechanisms. The store will be going in my main bathroom located off of my living room and kitchen, and it will be a showstopper. I love the clean lines and the high-quality glass that is made to perfection. I am waiting on my installer and everything is backed up with help, but I seen these doors in person and they are phenomenal!!
- UpNorthGirl from HomeDepot.com