Eclipse 3/8 or 1/2 inch Sliding Shower Door - SE180
Eclipse bulb seal on door protects and seals wall
Soft Sill threshold included: soft on feet and toes
ADA friendly (wheelchairs)
2 7/8″ required minimum threshold width
Backed by Holcam Lifetime Warranty
BUY NOW AT:
See retailer for current pricing
Share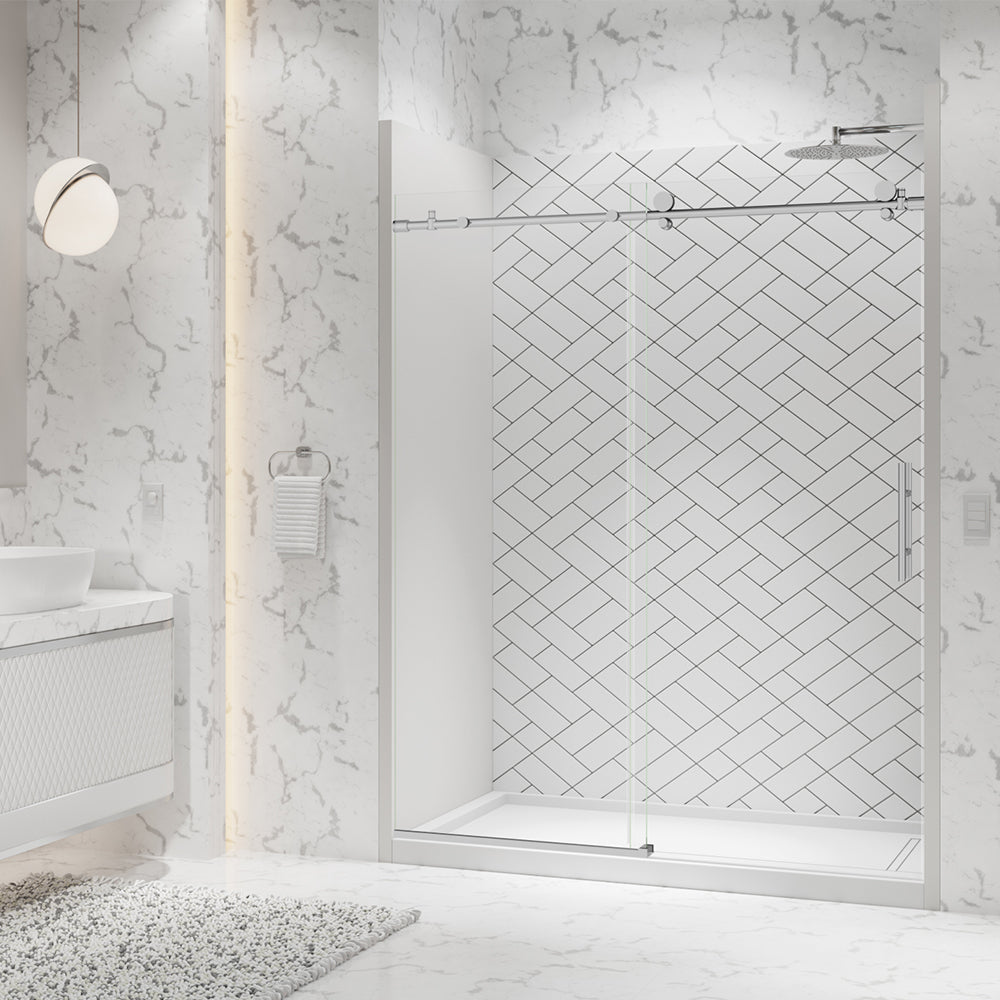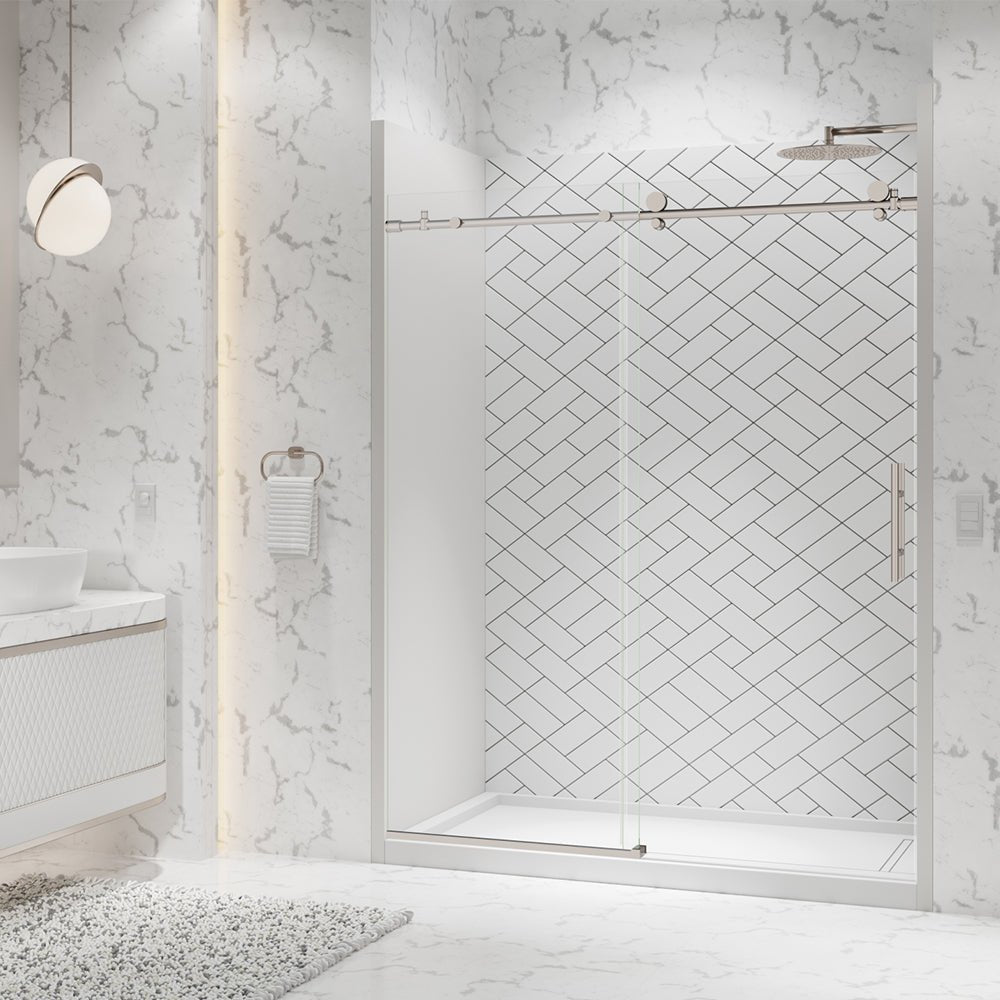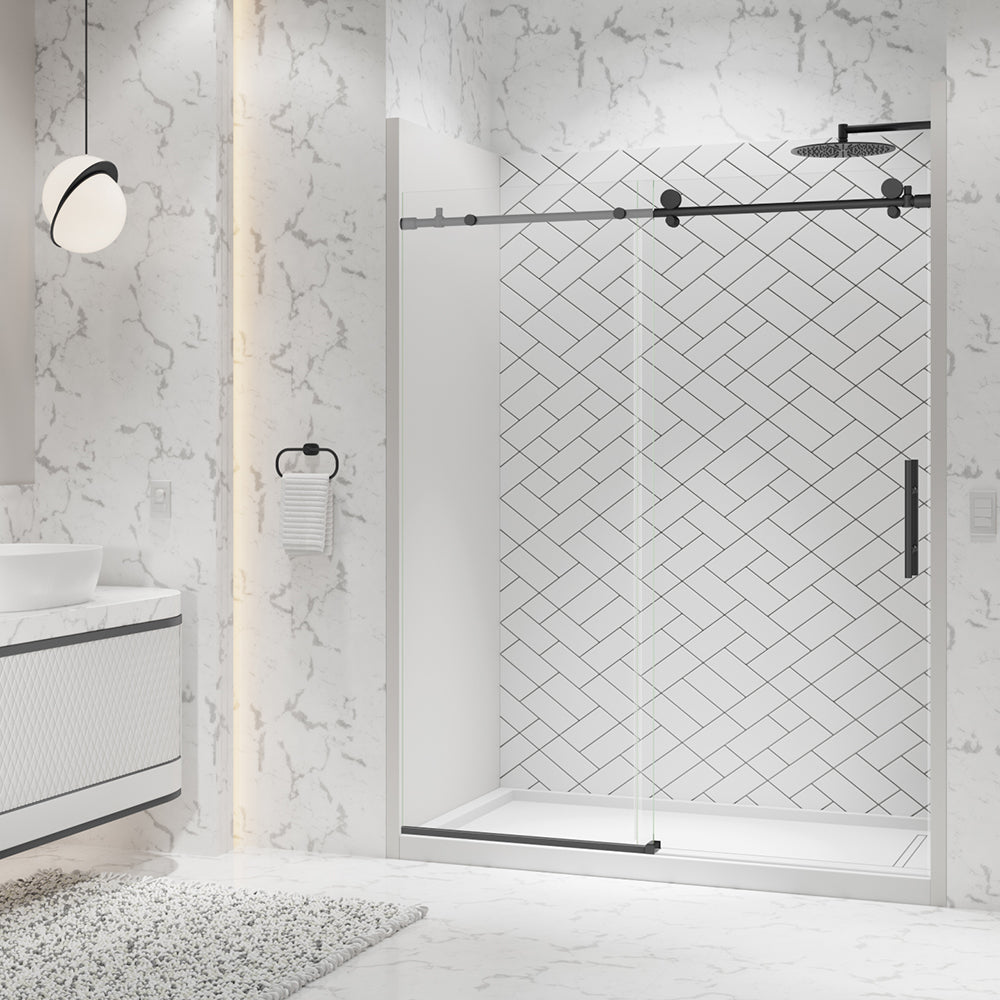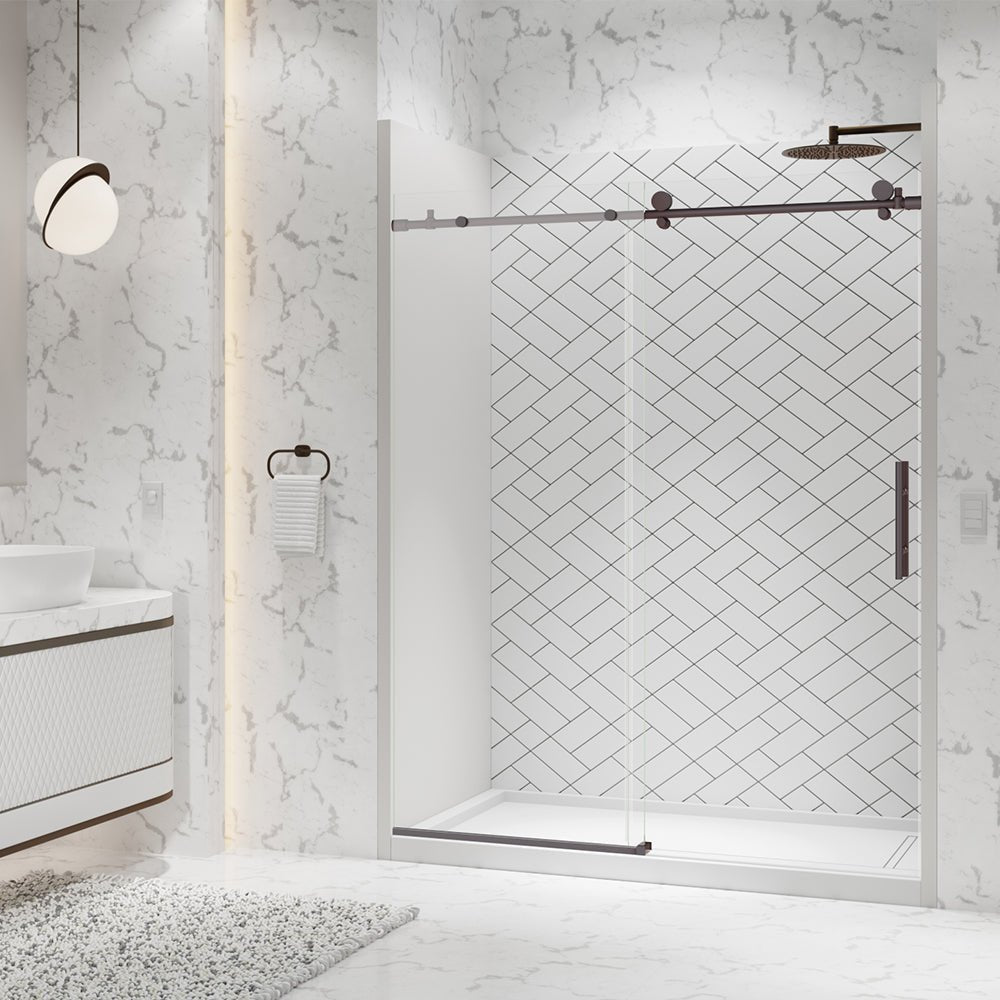 Holcam Shower Doors - 8 Stars (Out of 5)!
This company Rocks! Do not hesitate to purchase their shower doors and enclosures. The products are beautiful, well made and they will go out of their way to ensure that you have a satisfactory experience and are happy with the end result.
I purchased an Eclipse Frameless Shower Door for a remodel on Lopez Island WA. My purchase included free shipping to our island home in addition to having the best price for the product itself. Once the door was received at the regional Holcam facility in Renton WA (70 miles and a WA State Ferry hop away) they were told that the last delivery leg to our home was going to cost almost as much as I paid for the whole purchase. So they shoehorned the large 200 lb crated unit into one of their representative's car and he hand delivered to us on Lopez.
Huh? Nobody does that anymore!
He also talked with us about all of the Install and Support videos and materials that were available to help us with our installation. The Eclipse Model itself was advertised to provide some adjustability during install to compensate for possible (probable?) imperfect characteristics of the space it was destined to fit into. Having now installed it, I can relay that this model (at least) was a marvel of engineering providing the installer a myriad of adjustment options to correct for out of level and / or out of square conditions. They provided all the necessary hardware and instructions to measure fit and finish the project.
I had a friend with experience help me. For most DIY people, it will be most helpful to have a 2nd person as the glass pieces are big and heavy.
The unit I received came with the incorrect handle model for the sliding door. Again Scott arranged the replacement and it was shipped promptly with no effort on my part.
I just can't say enough how accommodating and responsive this manufacturer and it's representatives are. We were fortunate to work with Scott Donaldson and I wouldn't hesitate to refer him to anyone thinking of buying and installing a barn door style of frameless shower enclosure... or any other Holcam product. He can be reached at (800) 843-3332.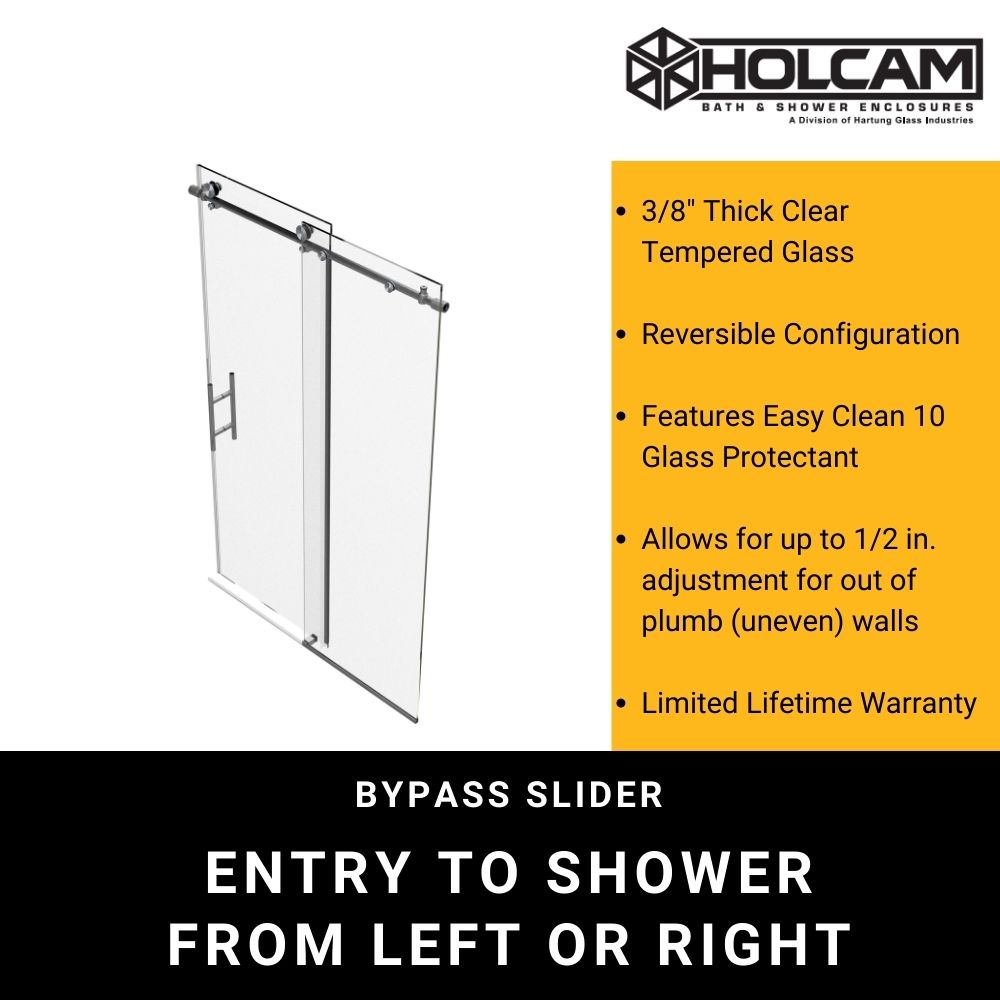 Eclipse Shower Door & Enclosure
Redefine your bathroom with the Eclipse sliding shower door. Made with high-quality 3/8 in. clear, tempered safety glass and an elegant stainless steel roller system. This shower enclosure is not just stylish, it is also built to last a lifetime. A bulb-shaped door seal protects against water leakage, and the ADA-friendly, unique soft-sill for the bottom ledge is soft against feet but tough enough to handle wheelchairs.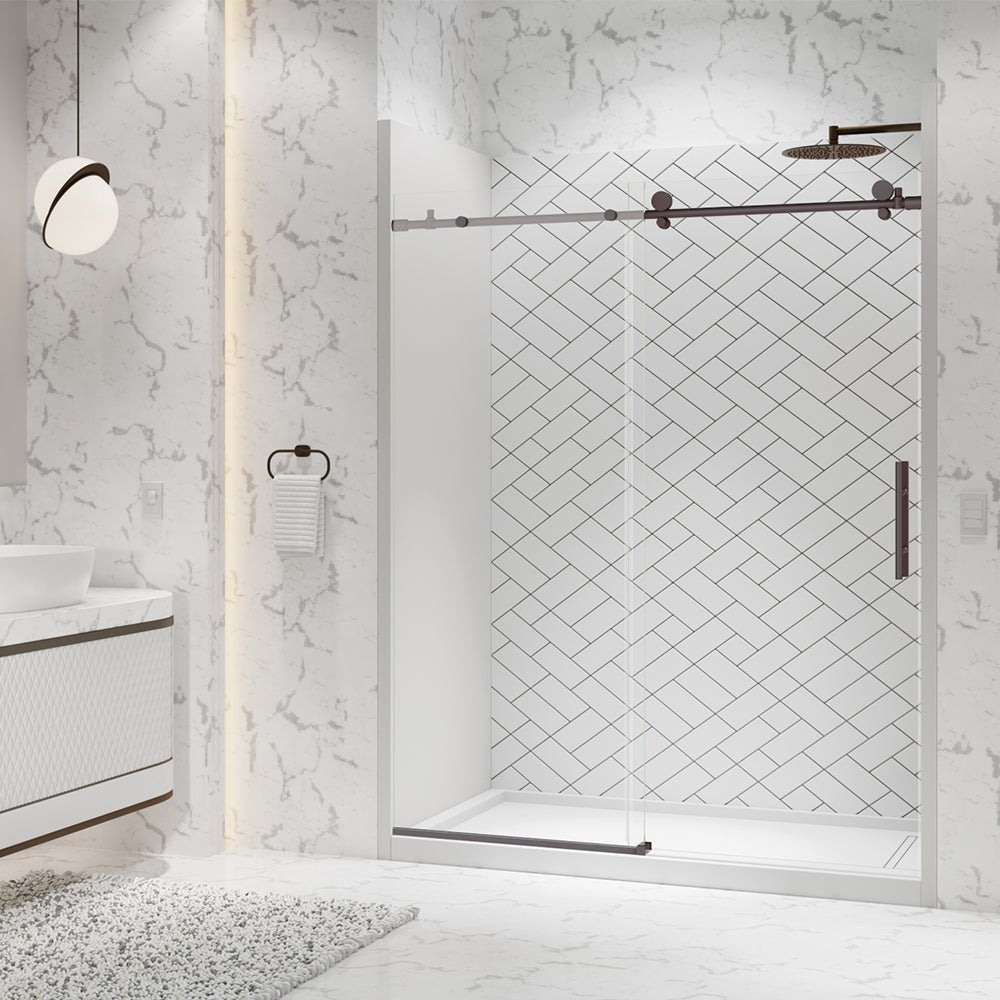 What People Say...
This shower door by Holcam is gorgeous and very sleek. I love the frameless design and quality of the material. This shower door is HEAVY and requires at least two people for installation. The thick tempered glass is scratch resistant and an oil repellent. It is also easy to clean and has less build up due to the materials. The barn door design is modern and will certainly enhance any bathroom. One door slides and the other is fixed in place. This shower is a high end quality product well worth its value. I highly recommend this shower door by Holcam, an established brand for over 95 years.
-Rondimo from HomeDepot.com